Dear Visitor,
Welcome to the TaSHI website.  On this website we provide detailed information, qualitative and quantitative data, and evidence-base for the project entitled "Empowering EU health policies on Task SHIfting". The 3-year long project – started in April 2021 – is co-funded by the 3rd Health Programme of the EU, therefore our activities aim to produce a novel understanding and up-to-date knowledge on task shifting, as well as to foster dialogues on transferability and uptake of good practices in Europe. Task shifting can contribute to more effective organisation of care and human resources for health management at different levels, so committing to improve efficient and sustainable health systems in innovative ways.
We invite you to actively participate in the discussions on useful tools and methods in task shifting, so that we can all contribute to the co-creation for more efficient, accessible, and resilient health systems and workforces in Europe.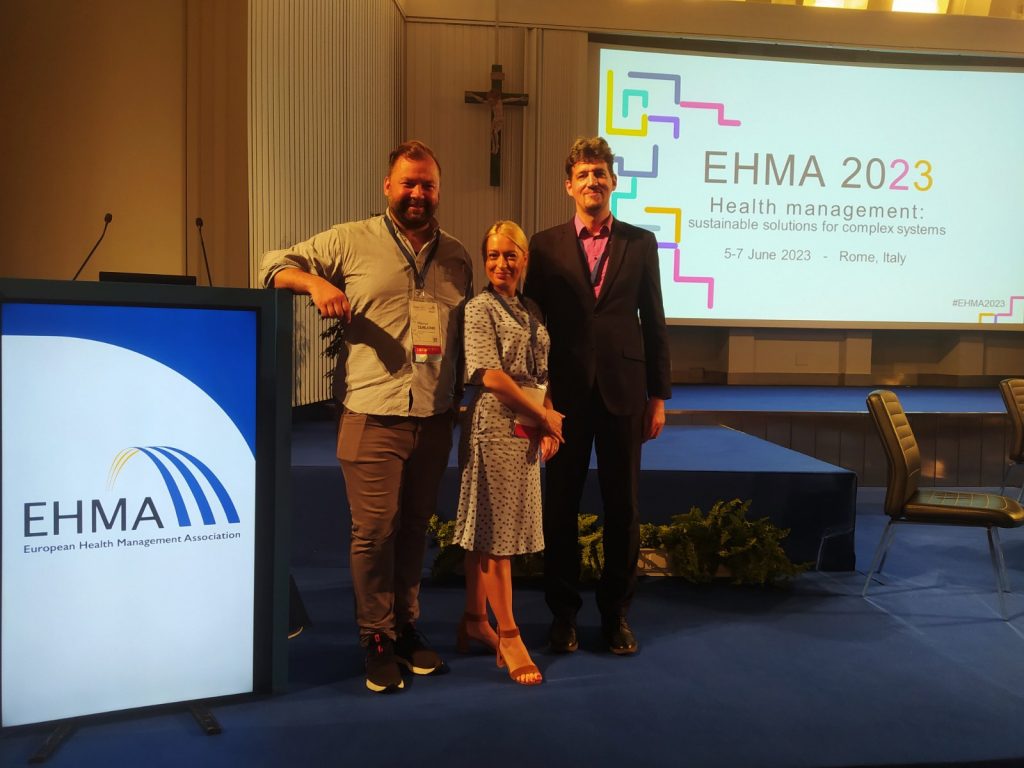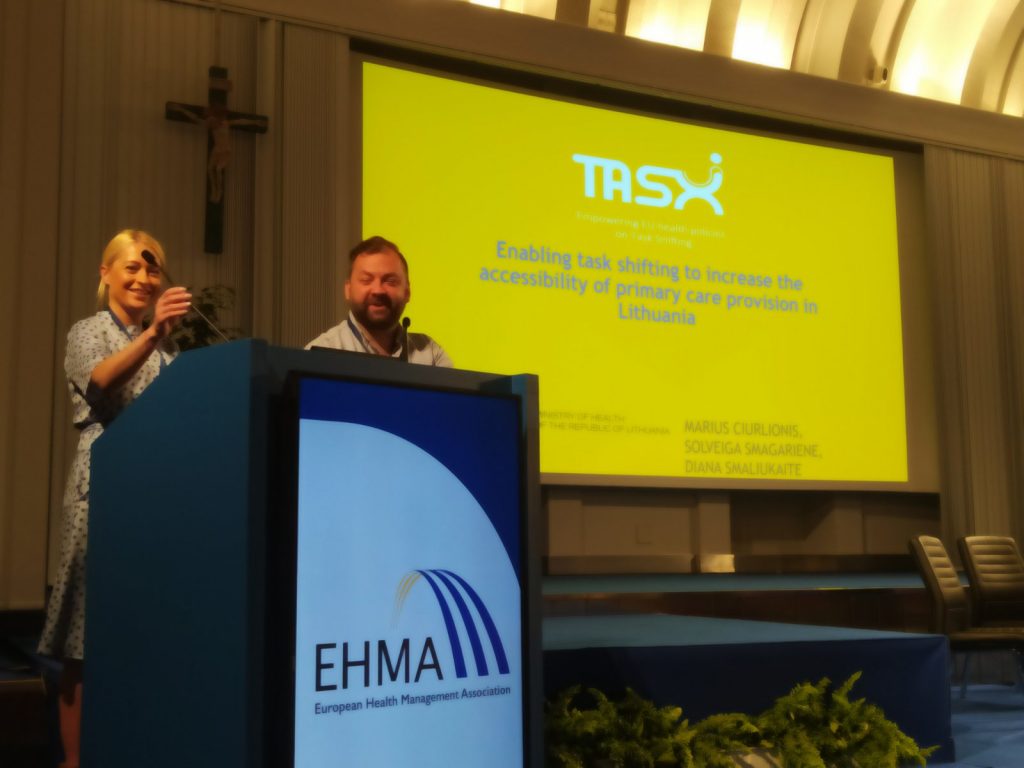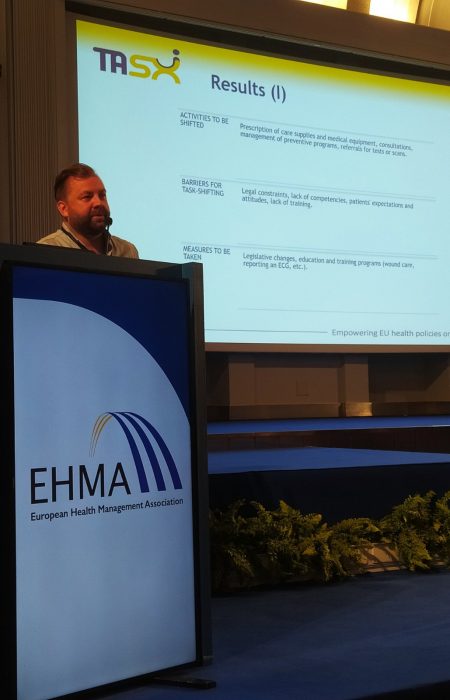 The importance of task shifting in health workforce was highlighted in EHMA2023


In session: health workforce competencies, TaSHI case study – Enabling task shifting to increase the accessibility of primary care provision in Lithuania – was presented by Marius Ciurlionis and Solveiga Smagariene (Ministry of Health of the Republic of Lithuania).  The session was facilitated by Dr Zoltán Cserháti TaSHI project coordinator.
TaSHI WP5 partner Luigi Apuzzo (AGENAS, Italy) also highlighted the importance of task shifting in his presentation focusing on how to improve the recruitment and retainment of health workforce.
TaSHI workshop in Estonia
In March 2023, TaSHI piloted learning material from the task shifting curriculum with the ongoing Estonian case study.
In the two-day workshop, organized by the Ministry of Social Affairs, Estonian mental health nurses received new knowledge of the fundamentals of task shifting, discussed in groups experiences on task shifting already happening in mental healthcare and identified learning needs to implement task shifting.
Furthermore, barriers and facilitators for task shifting in mental health care were assessed. Using World café as an approach knowledge and views on professional competency, guidelines and protocols, organization of health care, management and leadership, and facilitators and barriers for taskshifting were discussed, shared, and summarized.
The workshop was well received by the participants they reported the workshop as useful, in particular the World café and group discussions. Majority felt the workshop had made them more comfortable taking on responsibilities for task shifting and being able to disseminate the new knowledge and their experiences gained in this event.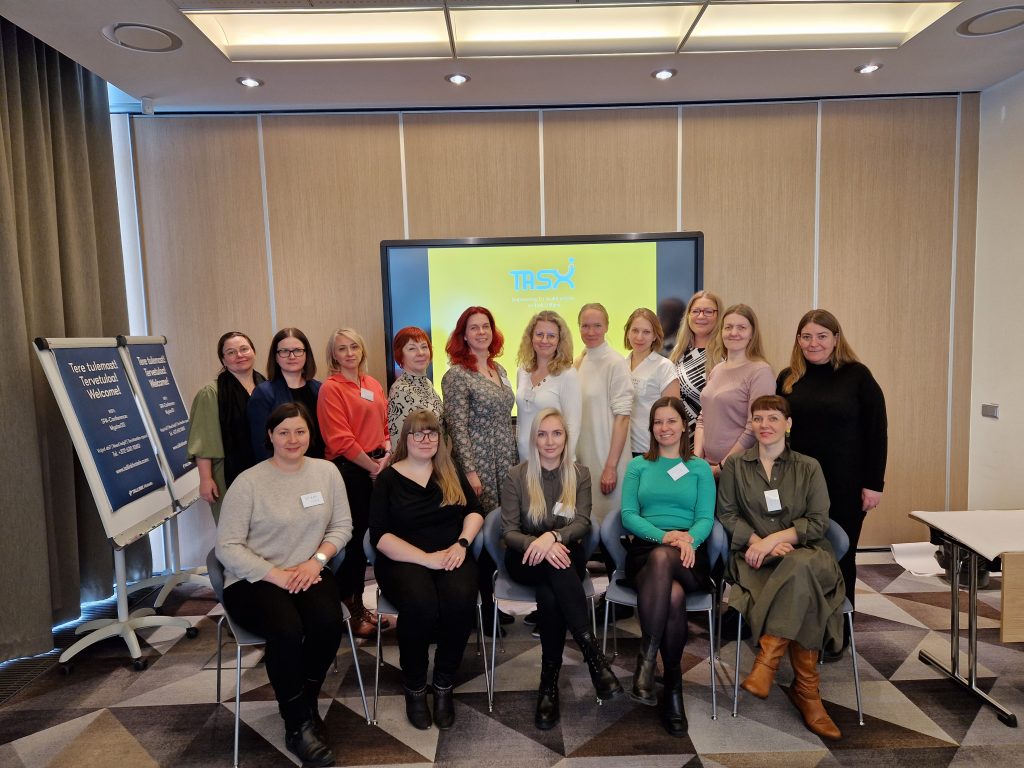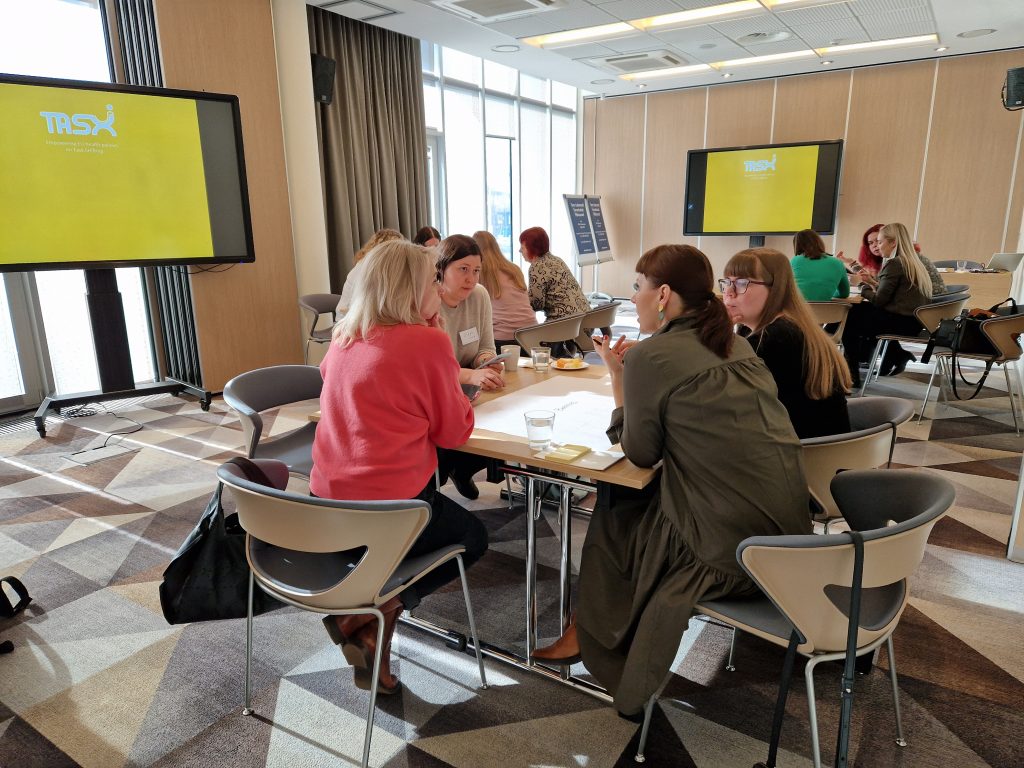 Duration of TaSHI: 36 months. From
1 April 2021 until 31 March 2024
TaSHI involves 7 partners in 6 countries
The estimated project costs are:
 € 649 448,27
EU contribution is: 60%
TaSHI will carry out pilot projects in 5 selected countries
Follow our activities in webinars, on the EU Health Policy Platform in Health workforce projects cluster, register to our newsletter, follow us on Twitter
Some of the main results of TaSHI will be: A Guidebook of task shifting,
5 Case studies, Set of recommendations for task shifting actions
Stay updated about the latest news and activities of the TaSHI project.