Eszter Kovacs, project manager of TaSHI in her presentation in G-STIC Series in Dubai was talking about the useful post-COVID methods in terms of creating efficient and sustainable health systems.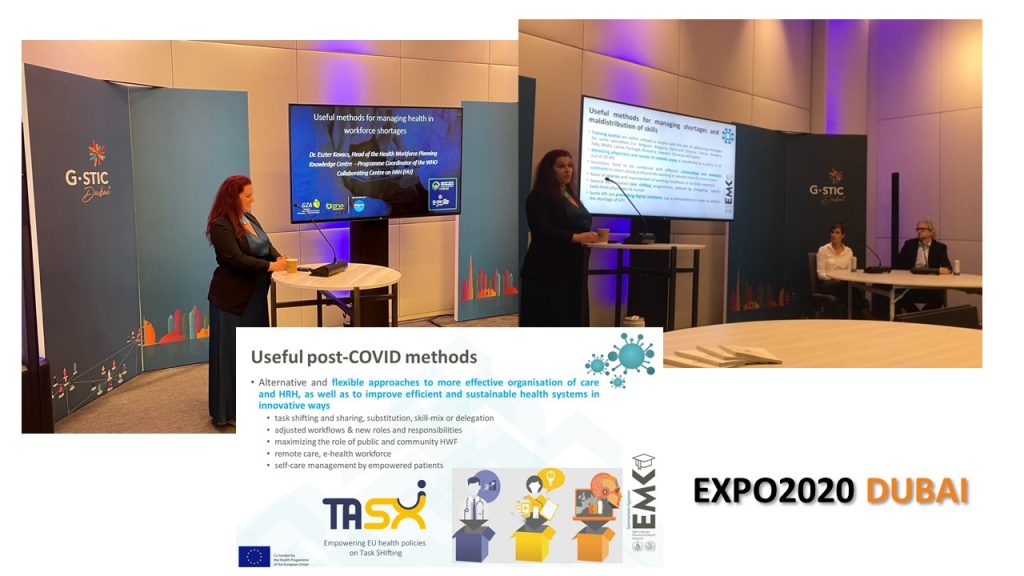 First TaSHI workshop
The first technical workshop was organized by TaSHI Work Package 4 in order to immerse in the phenomenon of task shifting in healthcare. Colleagues of the University of South-Eastern Norway moderated the discussions on the enablers and obstacles of task shifting. The TaSHI Advisory Board members and Pilot implementers had remarkable insights about the priorities how to translate emerging needs into resilient service delivery, and identified key points in promoting task shifting in a digital curriculum during the fruitful dialogue.